Bringing the Klezmer to Nelson – Nelson Mail 19/1/12
http://www.stuff.co.nz/nelson-mail/entertainment/6282533/Bringing-the-klezmer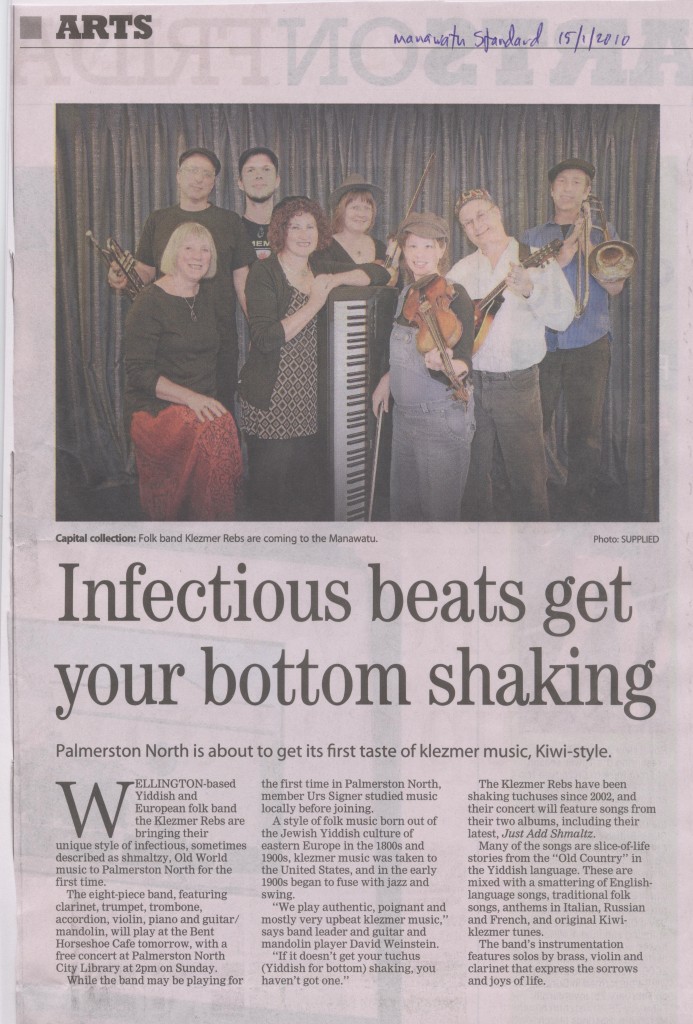 Ethnic folk vibe set to please the crowds – Wairarapa Time Age 7 january 2010
Check out this link for a nice article on the Rebs promoting our gigs at the Greytown Arts festival on 24 January
And apologies for the error in the article – Reb Rose O'hara (our keyboardist) is indeed from Masterton but her uncle not her grandfather started the famous Golden Shears competition.
Festival of Jewish Food and Music
On 31 August 2008 in Miramar, the Rebs organised a gig with the Jews Brothers and Cafe Klezmer as a benefit for Terre Madre / Slow Food Aoteroa.  For a link to a short video about the event, click here.