Klezmer Rebs 2019 – Golden Bay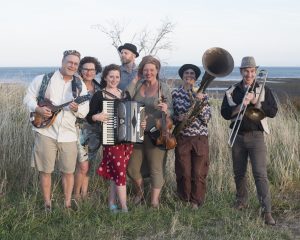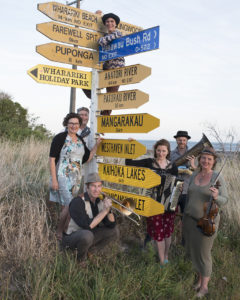 Rebs 2018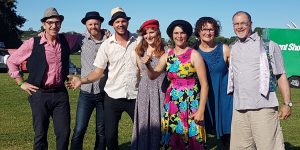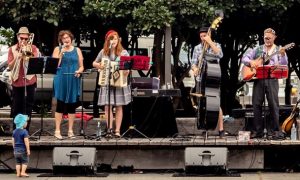 Rebs 2017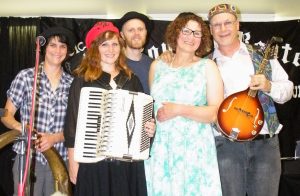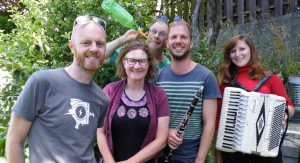 Rebs live 2007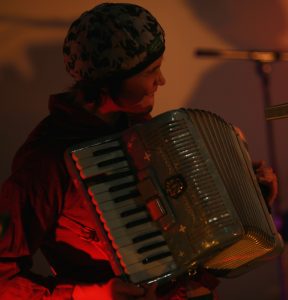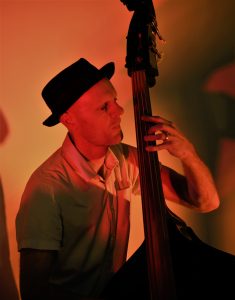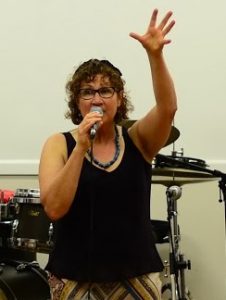 Recording Always a Pleasure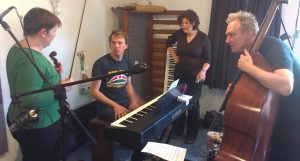 Rebs practice in Plimmerton for our Summer 2012 gigs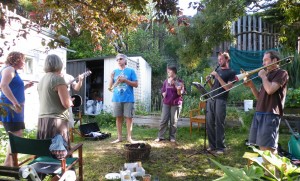 Here's a nifty shot of the Rebs at the Newtown Fair 8 March 09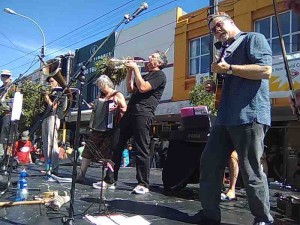 Rebs at Waitangi park on Waitangi day 2009
– we really are popular with the under 5's!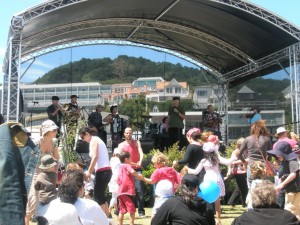 For some arty black and white fotos by David St George of the Botanic Gardens Soundshell gig on 13 January, click here.
Below are some shots from Rebs past and present.
Rain pouring down during the Reb's set at Organic River Festival, 18 January 2009.
Rebs at Soundshell, Botanical Gardens as part of Wellington City Council's Summer City Magic Gardens 13 January 2009.
Reb jamming at Jewish Festival of Music and Food – with Shani (ex Rebs vocalist) and Richard Klein (violin and Slow Food/Maria Pia cook) August 2008 in Miramar.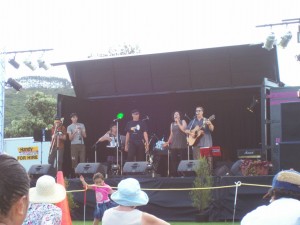 Rebs at Festival of the Elements in Porirua, 2007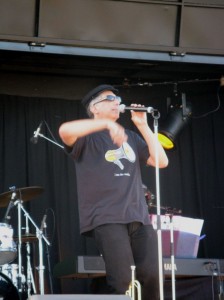 Dave kvetching out a tune at the Elements Festival 2007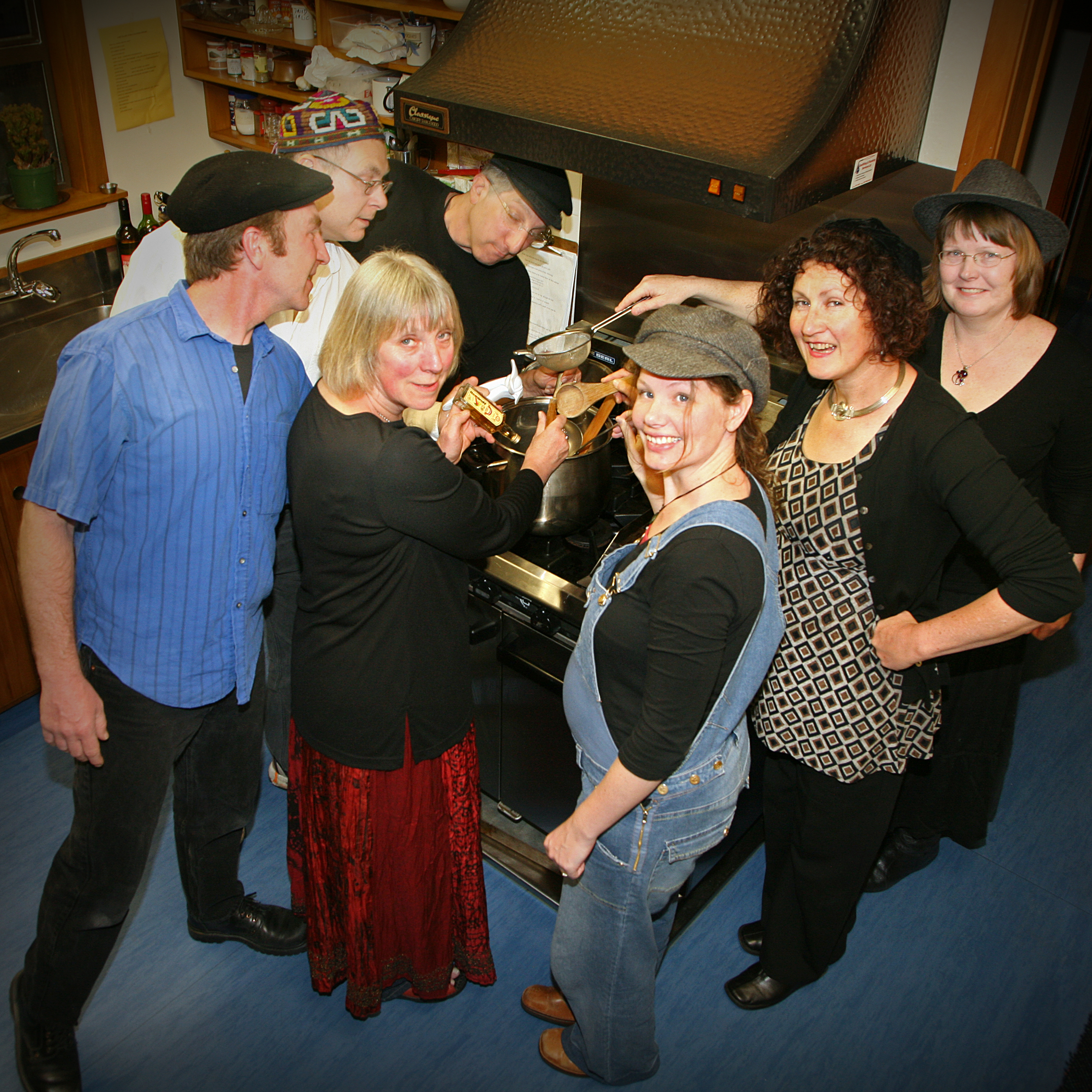 Adding a little shmaltz to our pot for our new CD fotoshoot.
What an amazing backdrop at the Marae stage at Te Papa. The Rebs played there as part of the World Music Festival in 2007.
Smiling Rebs after the Te Papa gig.