We are the Klezmer Rebs - Wellington New Zealand's Ethnic and European Band
Hi Klezmer Rebs supporters
Catch RNZ's DJ Ryan who will be playing a couple of tracks from the Rebs' CD Anarchia Total on Sound Lounge on RNZ Concert Tuesday night 14 October from around 7pm.
If you're interested, you can listen:
on 92.5 FM (in Wellington) 97.3FM (Gisborne) or 91.6 (New Plymouth), OR check your local frequency for Concert FM
online by going to RNZ's home page http://www.radionz.co.nz/concert and clicking on the Listen Live link at the top of the screen.
on Freeview Channel 51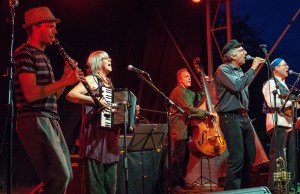 The Klezmer Rebs ethnic music band are coming to Wanganui to perform at the
 Festival of Cultures, Majestic Square on 18 October (12.50 and 2.30pm)
https://www.facebook.com/WhanganuiFestivalCultures
and also at the
Savage Club Rooms, 65 Drews Ave on 17 October at 8pm (doors open 7pm, $10)
Come along in the Square on Saturday 18/10 during the Cultures Festival and/or catch a full concert for just $10 at Savage Club Rooms on Friday 17/10. Guaranteed to get your tuchases shaking.
Come to a fundraiser for the Greens and a hoot of a party featuring Matiu Te Huki, Feva, Klezmer Rebs, Chilli Jam and poet Ali Jacs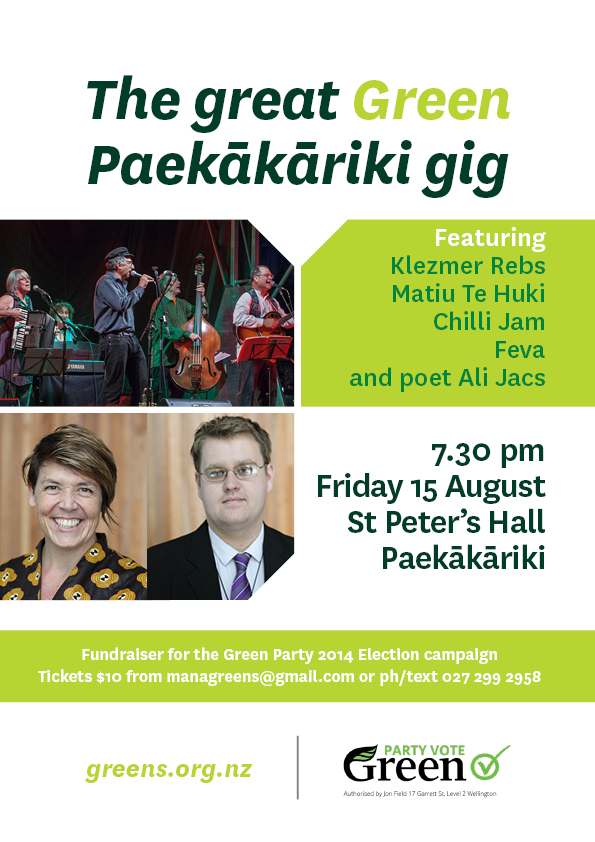 The Rebs play a free lunchtime concert at Old St Paul's  34 Mulgrave St, Wellington on Tuesday 1 July from 12.15 – 1pm.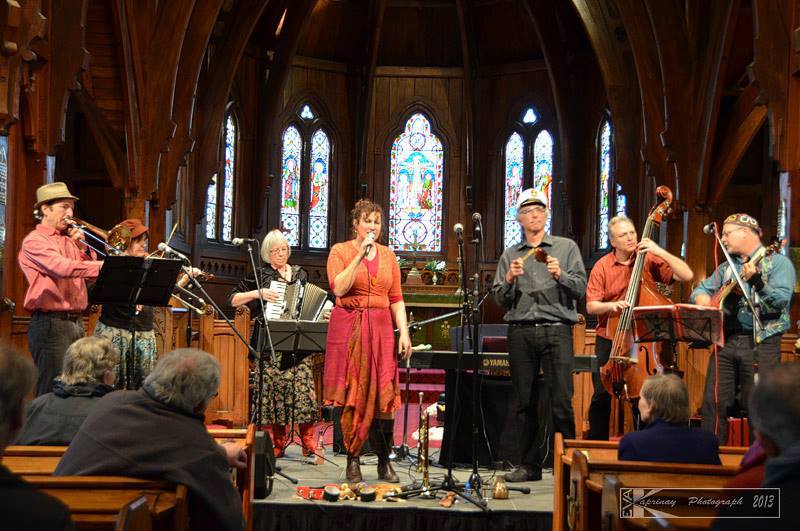 This is our third appearance at this beautiful venue.
Our programme of music will feature different styles of Yiddish language klezmer music, some klezmer instrumentals, along with a smattering of other styles and a few original compositions. Songs may include:
Yiddish songs, Boxerboym, Ershte vals, Tans Tans Yiddelekh, Di Goldene Pave, Dem Ganefs Yikhes
Tango a tango flavoured Yiddish song or two
Instrumental Flatbush waltz, Josh's song/Odessa bulgar, Leibdik un freilich, Minor Swing
Originals Anarchia Total, Kumt Kumt Khaverim
We hope you enjoy the lively noodlings of the Klezmer Rebs. A truly 'religious' experience.
Plimmerton Mid-Winter "Knees Up"  Saturday
21st June 8.00pm – 11.30pm
 Plimmerton Pavilion

 Dance to music by the Klezmer Rebs
Sorry – SOLD OUT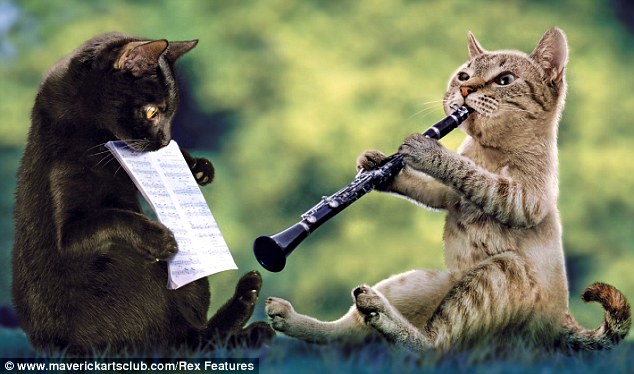 Feline frenzy? Cat got your tush?
The Klezmer Rebs go all fluffy at Meow (the cafe)
The Klezmer Rebs present
A journey through klezmer music from the old country to modern klezmer fusion
Over 2 hours the Rebs will play story songs from the old country, socialist and partisan anthems, Roma jazz, Yiddish/American swing, and modern klezmer fusion. There will be sadness, dancing, and songs of revolution and Anarchia total with the Rebs 8 piece band featuring clarinettist Urs Signer.
Where: Meow (the café) 9 Edward Street, Wellington Thursday 8 May
When: 8pm doors open (or come for dinner first!) 9pm first of 2 sets by Klezmer Rebs
How much: $7 door charge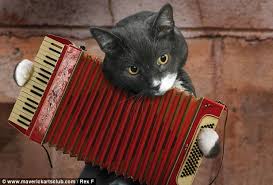 Its official. Victoria University Continuing Education is offering a course in Klezmer Music, titled "A Journey Through Jewish Klezmer Music: From the 'Old Country' to modern Klezmer fusion" led by yours truly (Reb David) with help from the other Rebs.
The 6 week course on Tuesday evenings from 1 April (no fooling!)  will look at Klezmer music from historical, cultural, linguistic and musical perspectives. It includes lecture presentations, audio recordings and live performance demonstrations. A Klezmer Rebs CD is included in the course fee.
Click below for more info and to register.
http://cce.victoria.ac.nz/courses/184-a-journey-through-jewish-klezmer-music-from-the-old-country-to-modern-klezmer-fusion