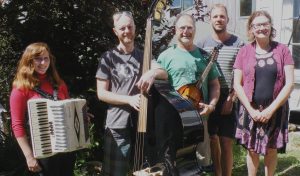 The Klezmer Rebs perform live and for free -Oy Vey! – as part of Wellington Anniversary Day's World Music and Food event.
Klezmer Rebs do two sets from 12 – 2pm, with a special guest during the second set. And its FREE!
Come along for family fun on the waterfront from 11am-5pm at Frank Kitts Park and Odlins Plaza on Wellington Anniversary Day, Monday 22 January 2018.
From 12pm the Klezmer Rebs play our first live gig of 2018 in the World Food and Music zone at Odlins Plaza (outside Circa and the Brewery) with two sets from12 – 2pm.